A new complex is gearing up to join the skyline of Toronto's Regent Park community as construction advances at the site of The Daniels Corporation's Artworks Tower and Artsy Boutique Condos project on the northwest corner of River and Dundas streets. After suffering a construction setback last year—covered in greater detail a few months back—the BDP Quadrangle and Kirkor Architects-designed project has made major strides, most recently with the completion of podium forming.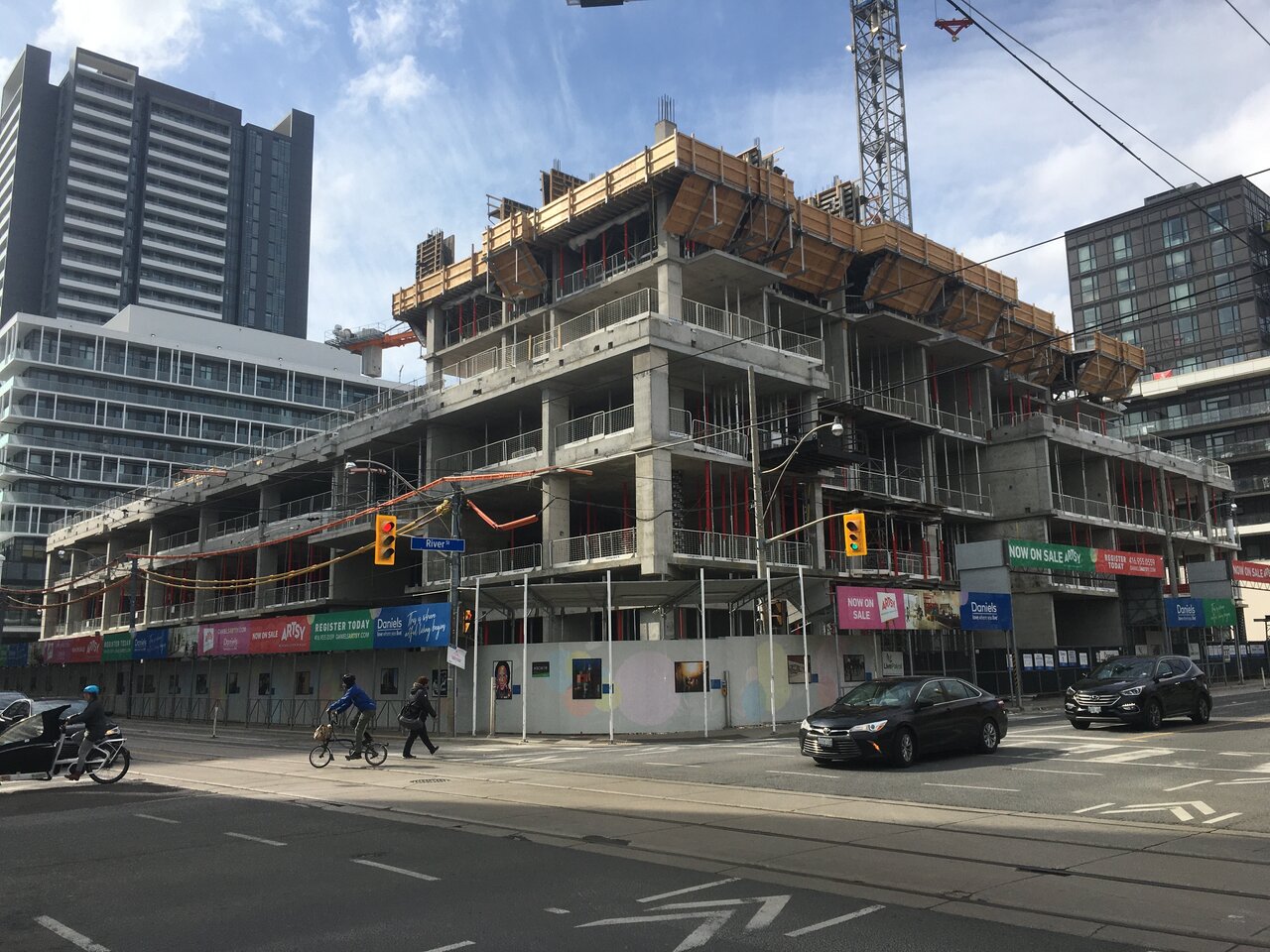 Looking northwest to Artworks Tower, image by Forum contributor Rascacielo
When we last checked in on the project in late February, the first tower floors of the complex's 33-storey tower were being formed atop the three-storey podium over the River and Dundas intersection, as the final sections of podium were being formed to the west. Several weeks of busy construction activity later, there is visible progress for the taller Artworks tower and the mid-rise Artsy buildings. The tower component now stands five storeys high, with work underway on the sixth floor and the third of the tower floors.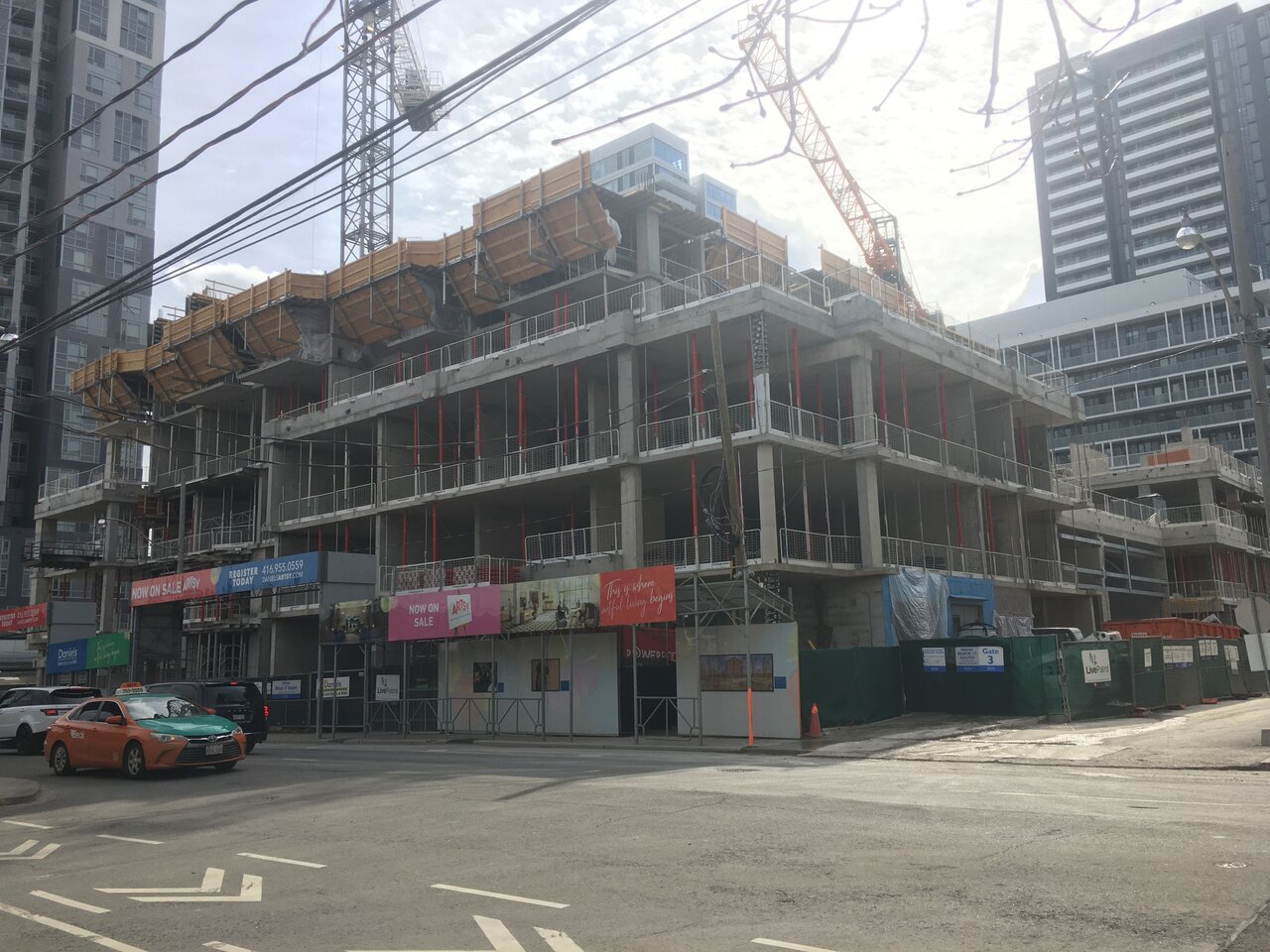 Looking southwest to Artworks Tower, image by Forum contributor Rascacielo
As the tower forming process begins to develop a rhythm to the east, the first signs of the mid-rise Artsy building's above-podium floorplate have emerged to the west. With the first of these mid-rise floors taking shape above the podium, slab forms are now in place for the next level, signalling an upcoming jump in construction speed as crews form the much smaller and more predictable floorplates beyond the podium.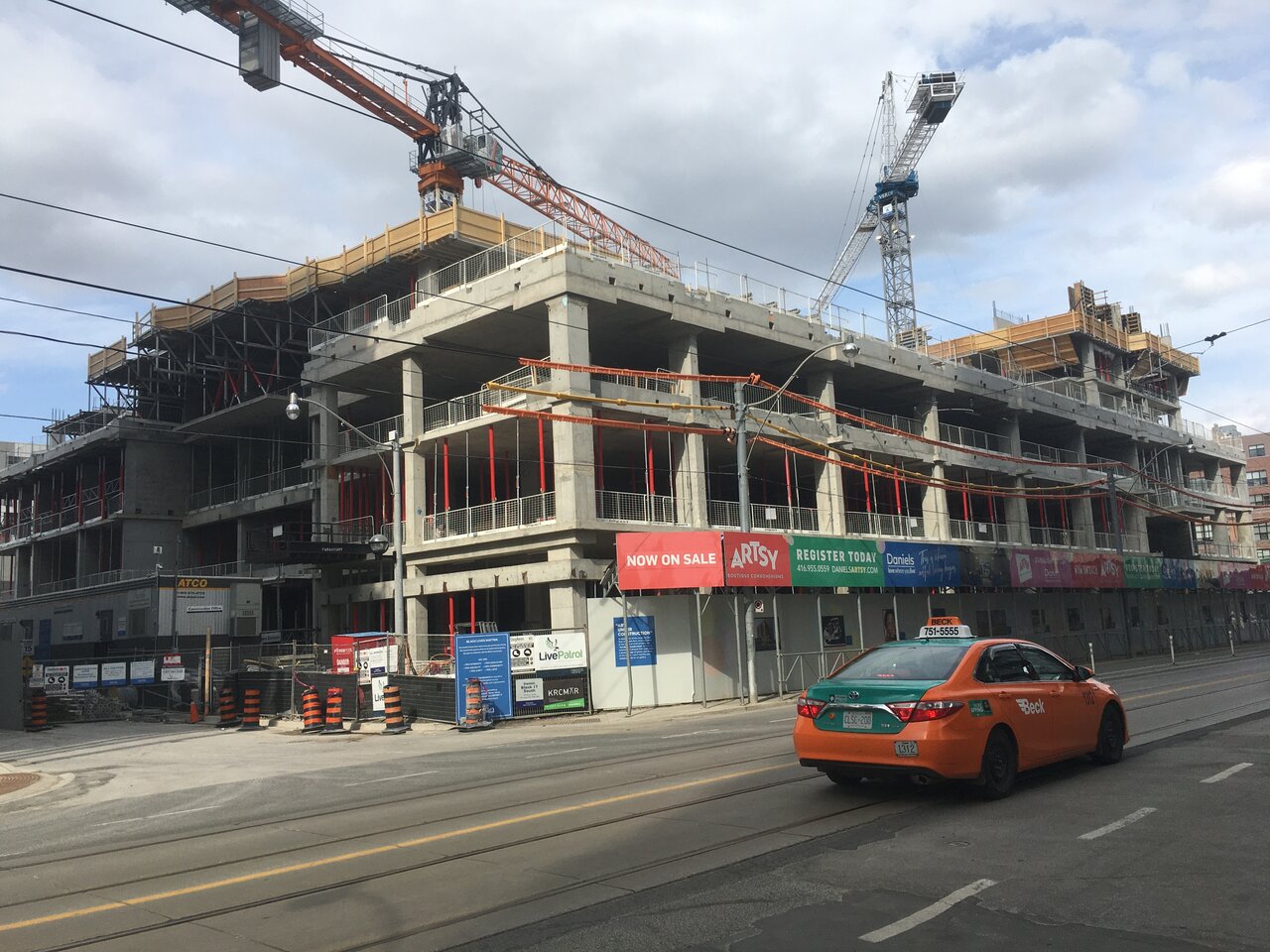 Looking northeast to Artsy (L) and Artworks (R), image by Forum contributor Rascacielo
Artworks Tower and Artsy Boutique Condos will bring a combined 440 residential units to a rapidly transforming area of the city. New ground-floor retail space is to help contribute to this changing stretch of Dundas Street East and a rebuilt local street network. Up until a few years ago the area was defined by aging low-rise apartment buildings separated from the street by vast lawns, accessed by cul-de-sacs that disrupted the area's urban fabric.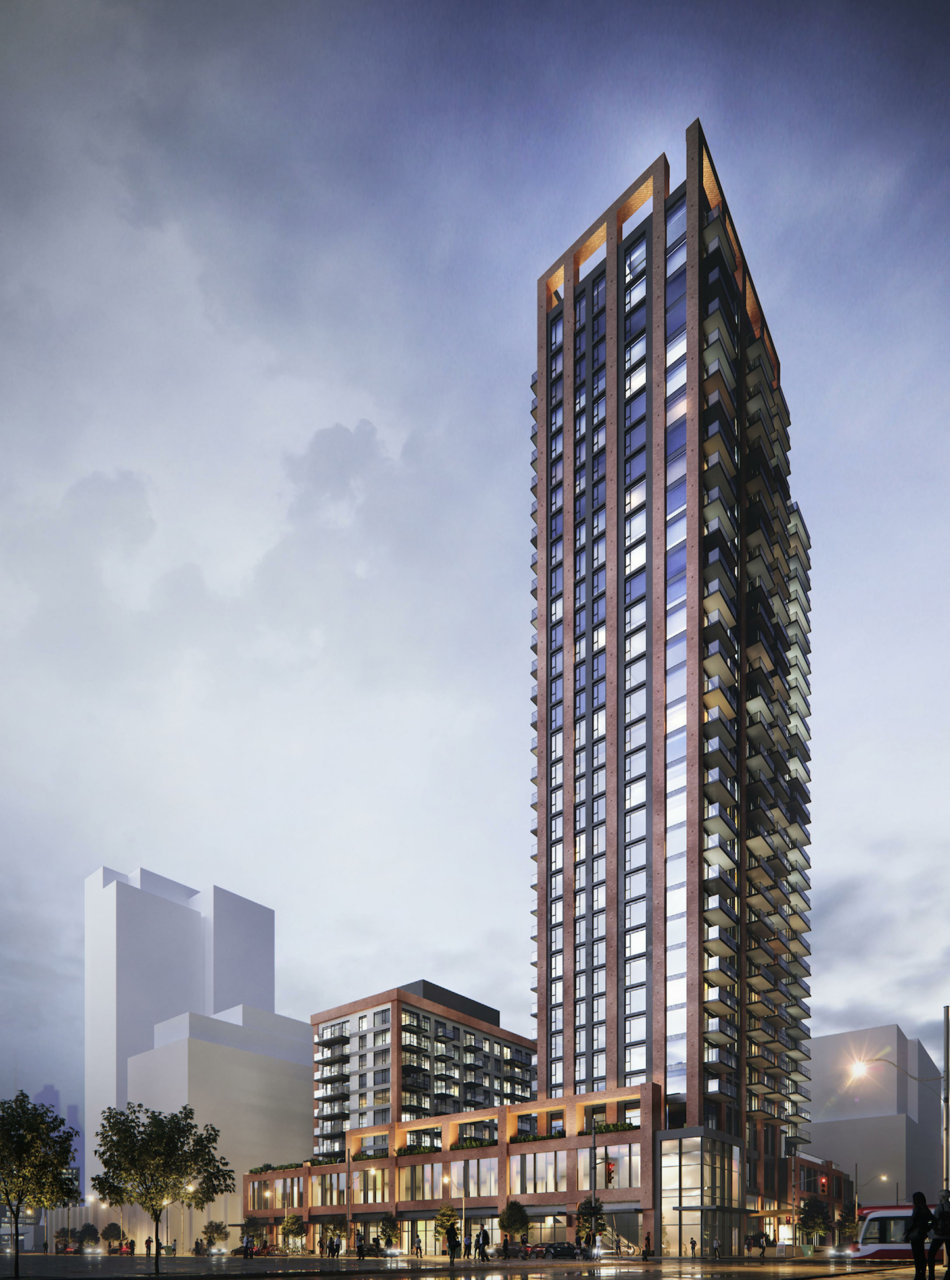 Artworks Tower and Artsy Boutique Condos, image courtesy of The Daniels Corporation
You can learn more from our Database file for the project, linked below. If you'd like to, you can join in on the conversation in the associated Project Forum thread, or leave a comment in the space provided on this page.
* * *
UrbanToronto has a new way you can track projects through the planning process on a daily basis. Sign up for a free trial of our New Development Insider here.