Despite the changes that have shaken up real estate and the world beyond, people continue to need new places to new, and presentation centres remain a big part of the Greater Toronto Area housing market. In years prior, these spaces were often packed to the gills with prospective buyers, and while the way we interact with presentation centres has changed in the last year, a still-busy market now leans on the virtual side of marketing to offer a preview of what's to come. Among the many sales centres offering virtual appointments, The Thornhill from The Daniels Corporation and Baif Developments has a space open at 8020 Bathurst Street, immediately north of where the first phase of the condominium complex will soon rise.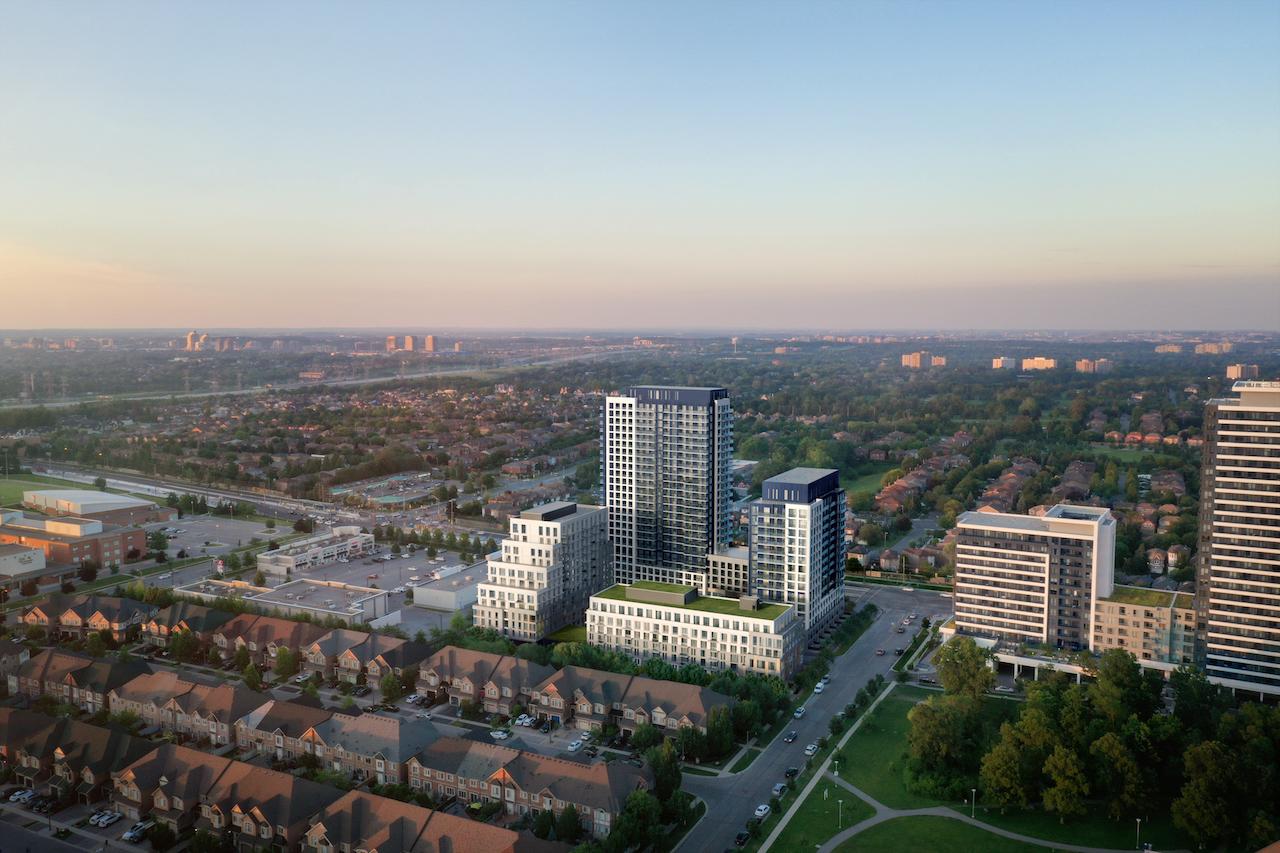 The Thornhill, image courtesy of Daniels/Baif
With interiors designed by HOK, the presentation centre welcomes virtual and in-person visitors with a reception desk featuring warm wood finishes and splashes of greenery.
The Thornhill presentation centre, image courtesy of Daniels
Further inside, the main space includes a selection of floor plans, a kitchen vignette, material finish sample boards, and, at the centre of the room, a scale model depicting the Kirkor Architects-designed complex's 15 and 25-storey first phase buildings; The Beverley and the eponymous The Thornhill. Out of view in this shot are private meeting rooms and a seating alcove along the right wall.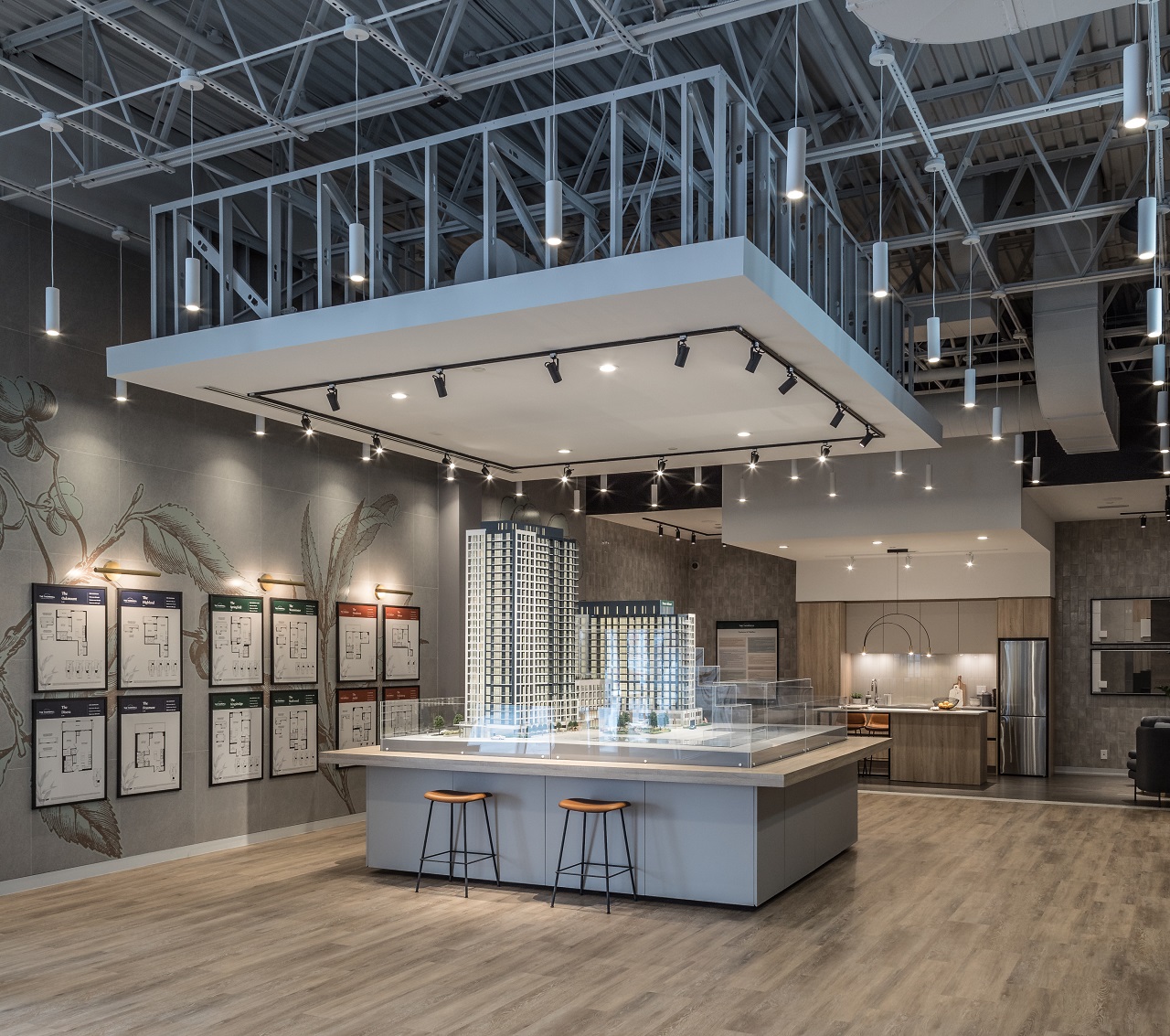 The Thornhill presentation centre, image courtesy of Daniels
A closer look at the scale model, created by Minikin Scale Models, provides a preview of the materials including precast concrete, window wall, and balcony glazing that will clad the two first phase buildings.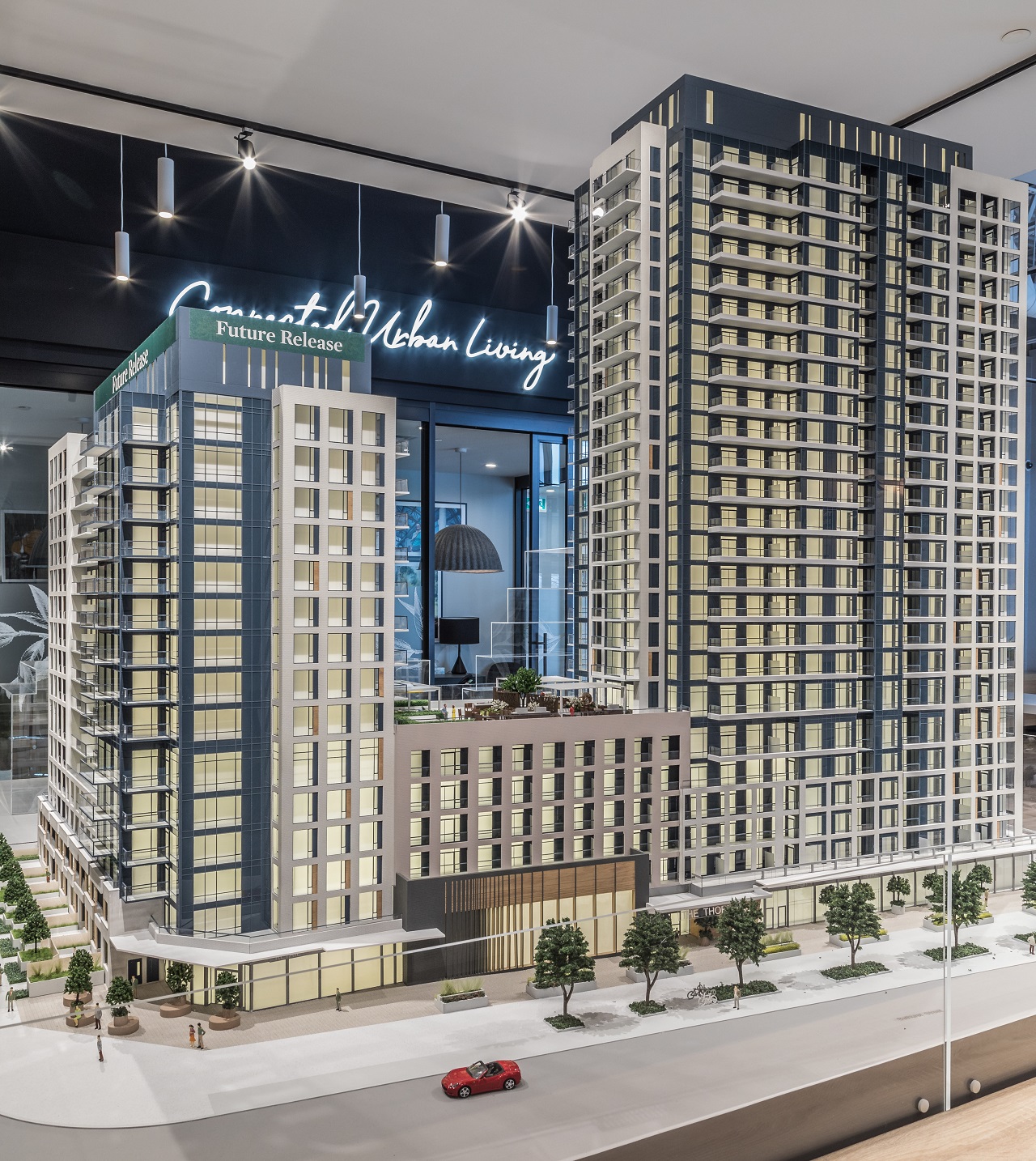 Scale model at The Thornhill presentation centre, image courtesy of Daniels
A kitchen vignette shows off some of the features including cabinetry with integrated under-cabinet valance lighting and soft-close hardware, quartz countertops, tile backsplashes, and stainless steel appliances.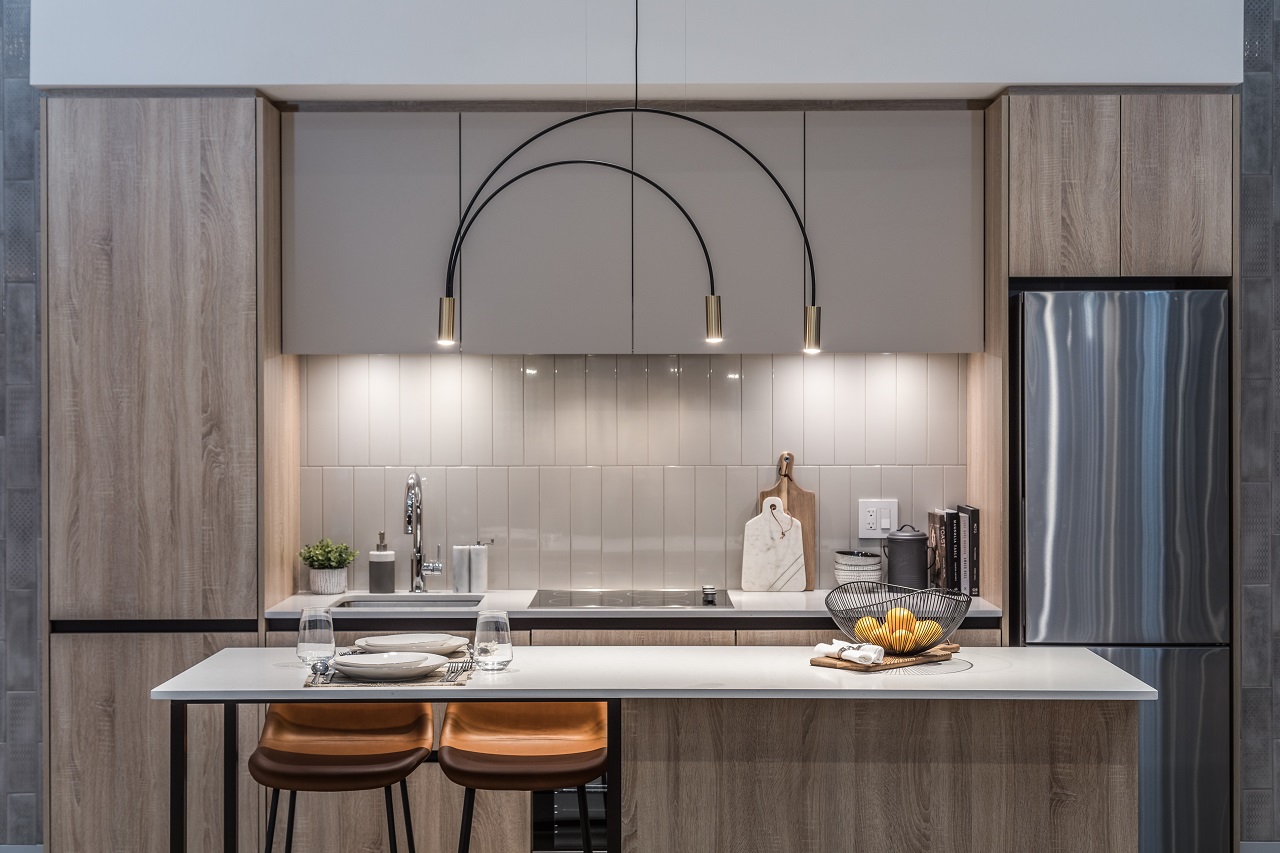 Suite vignette at The Thornhill presentation centre, image courtesy of Daniels
While the presentation centre is still open by appointment only with masks mandatory, physical distancing and capacity restriction measures in place, virtual, phone, and email appointments are currently available as an alternative and are encouraged for the time being.
You can learn more from our Database file for the project, linked below. If you'd like to, you can join in on the conversation in the associated Project Forum thread, or leave a comment in the space provided on this page.
* * *
UrbanToronto has a new way you can track projects through the planning process on a daily basis. Sign up for a free trial of our New Development Insider here.