Since late 2019, crews have been working away on a high-rise development in the increasingly dense Yonge and Eglinton area of Midtown Toronto. The Benvenuto Group's new 21-storey apartment building underway at 71 Redpath Avenue will rise almost 70 metres high from the northeast corner of Redpath and Soudan avenues, just a few blocks southeast of Eglinton subway station, and a shorter walk from Mount Pleasant Crosstown station once that opens in 2022.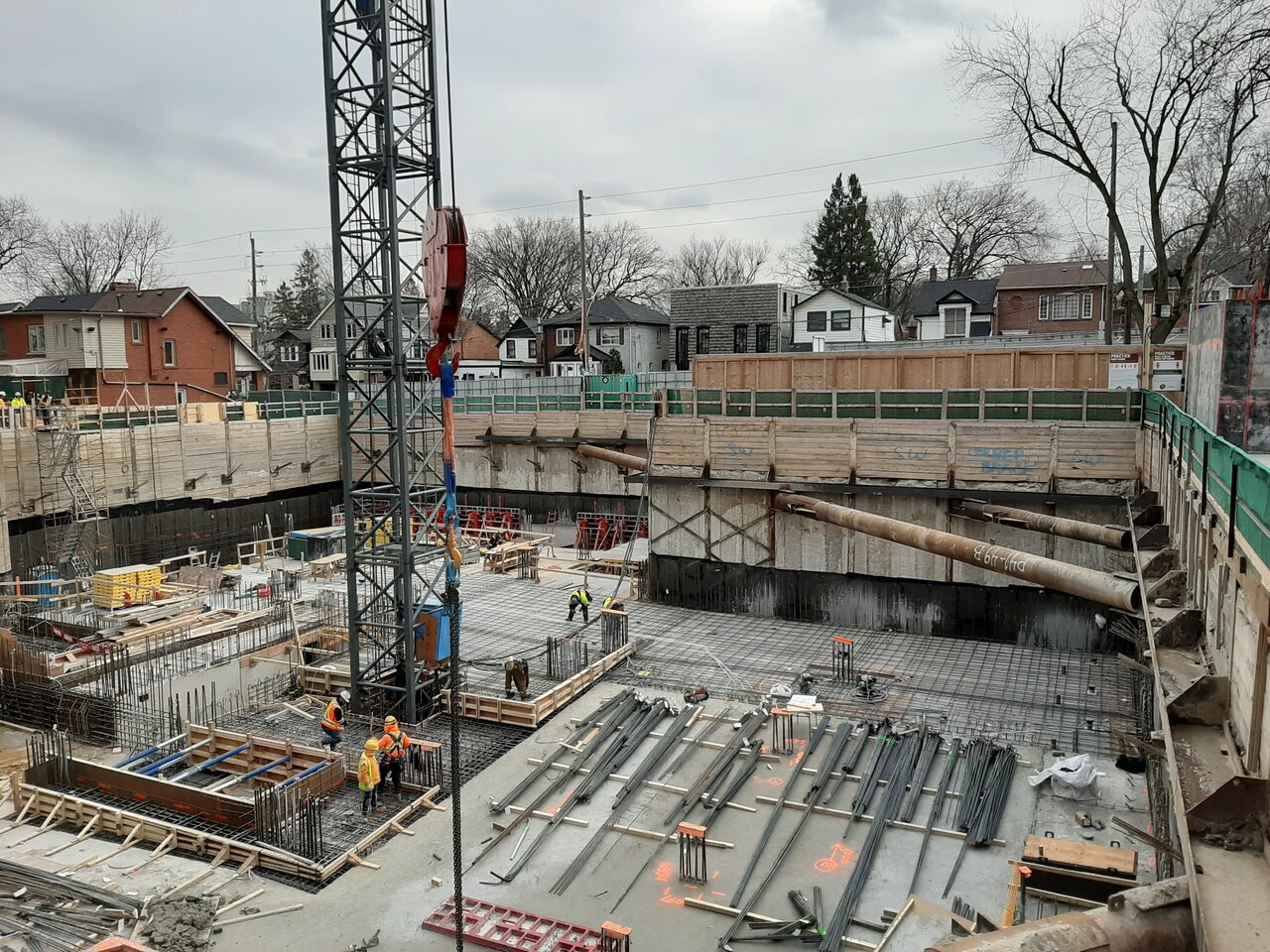 Looking south into pit at 71 Redpath, image by Forum contributor AlbertC
The NEUF architect(e)s and CMV Group architects-designed project kicked off construction close to the end of last year when shoring rigs began drilling on the cleared site. We most recently caught up with construction progress in early September, following the erection of a crane at the base of the four-level-deep pit: forming of the foundations, outer pit walls, elevator core base, and lowest P4 parking level were ongoing.
As September progressed, forming progressed for the elevator shaft, P4 slab, and outer walls, while stone substrate was being used to fill in below the P4 slab and draining placing had begun. By the end of September, perimeter foundation walls and all upright foundation columns had been placed, P4 pouring continued, and decking was being installed for the P3 level above.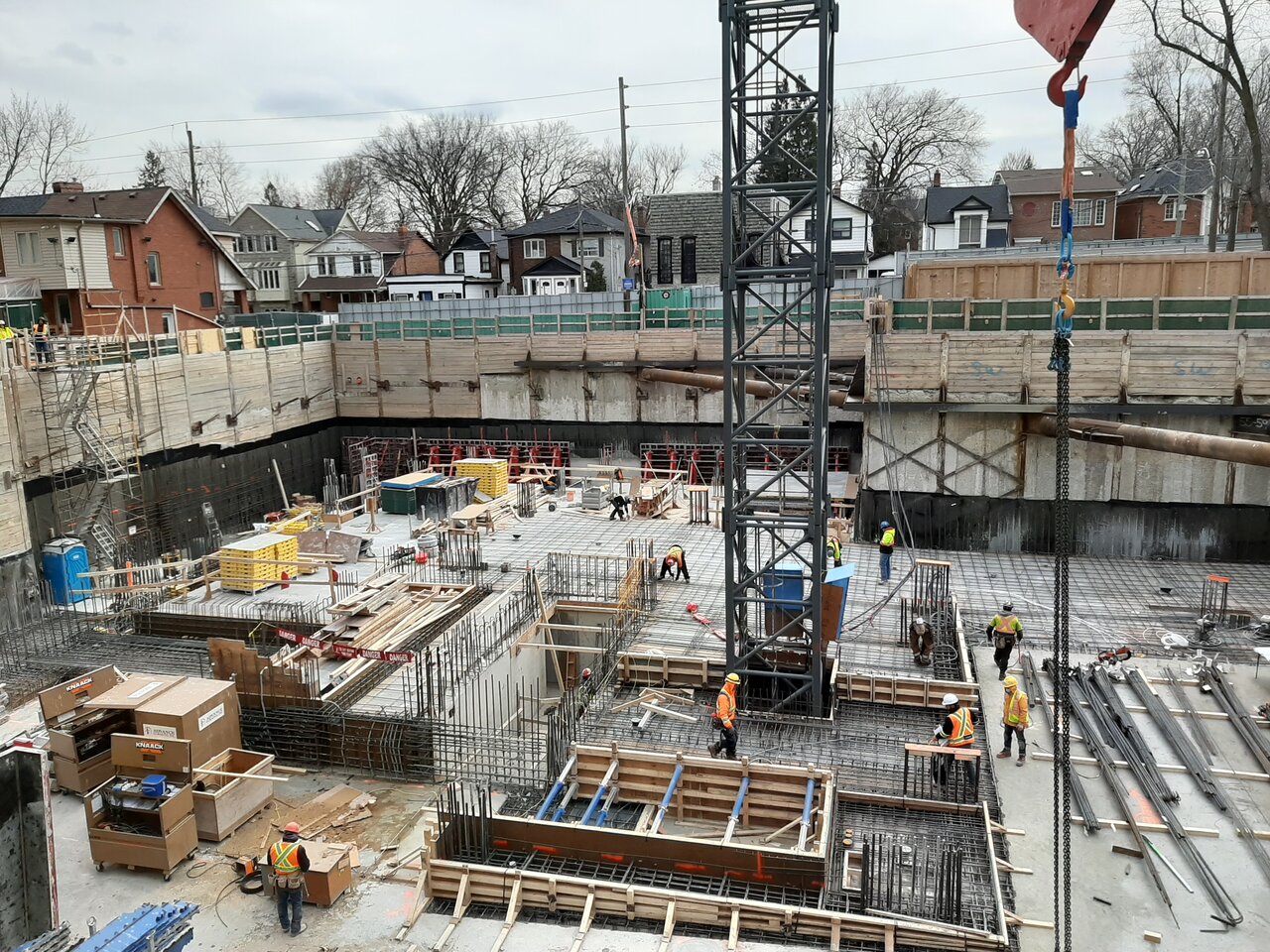 Looking south into pit at 71 Redpath, image by Forum contributor AlbertC
The first P3 level pours were carried out around the same time as the final P4 slab pour in mid-October while forming of the P3 slab has continued into November. The latest mid-November photos show that the P2 slab pour is in full swing, with concrete in place at the site's northwest corner. The remaining footprint is being primed with rebar for the remaining P2 pour. Once the walls and columns of the P2 level are in place, decking and subsequent forming for the P1 level will bring the building up to grade, priming it for its rise into the Midtown skyline.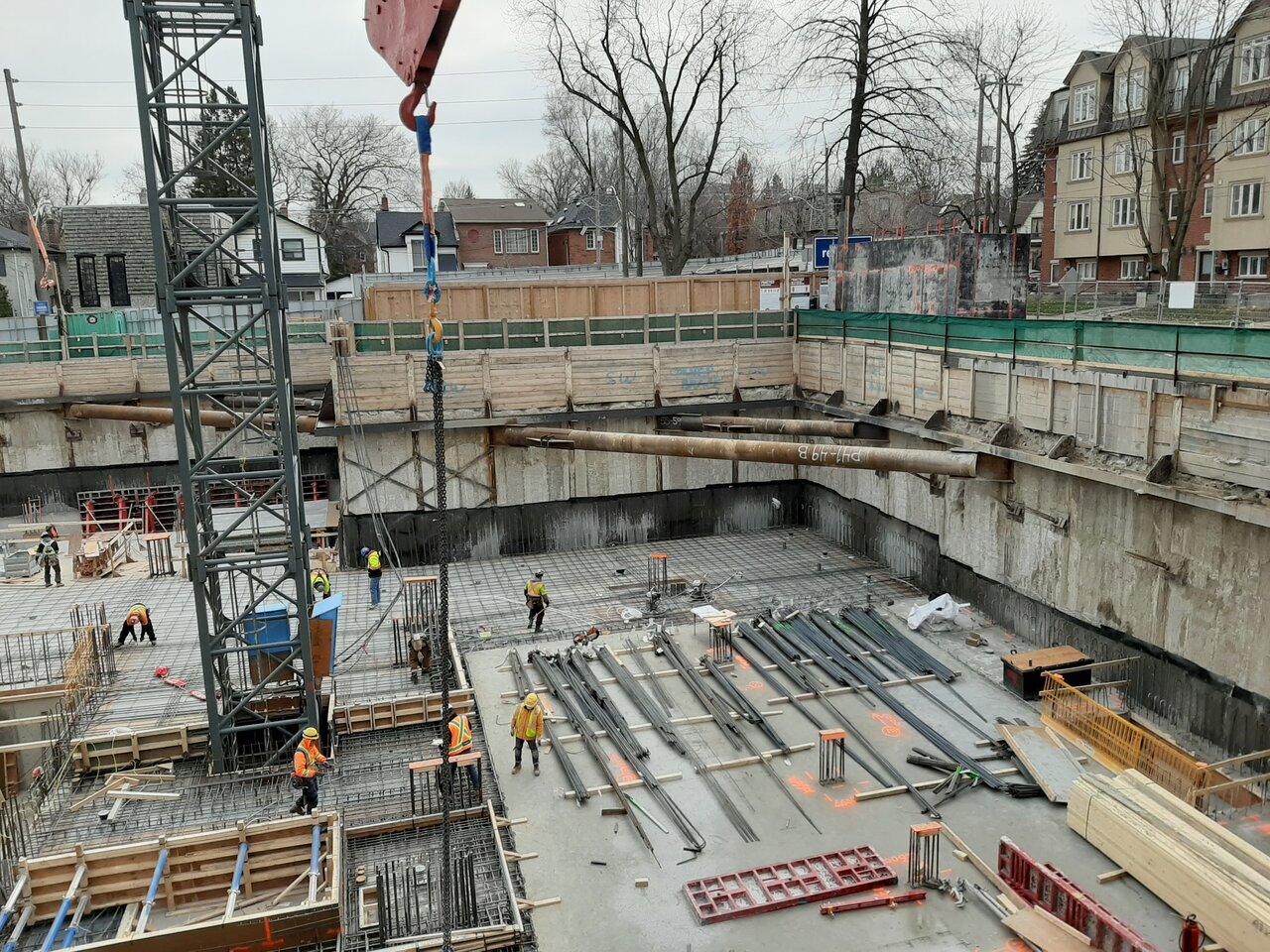 Looking south into pit at 71 Redpath, image by Forum contributor AlbertC
In an area with a large concentration of older rental apartment buildings, the project is part of a new wave of modern purpose-built rental developments aimed at the mid-range and luxury markets. 71 Redpath will include 180 rental units, with residents to have access to a selection of condominium-quality amenities with interiors by Patton Design Studio.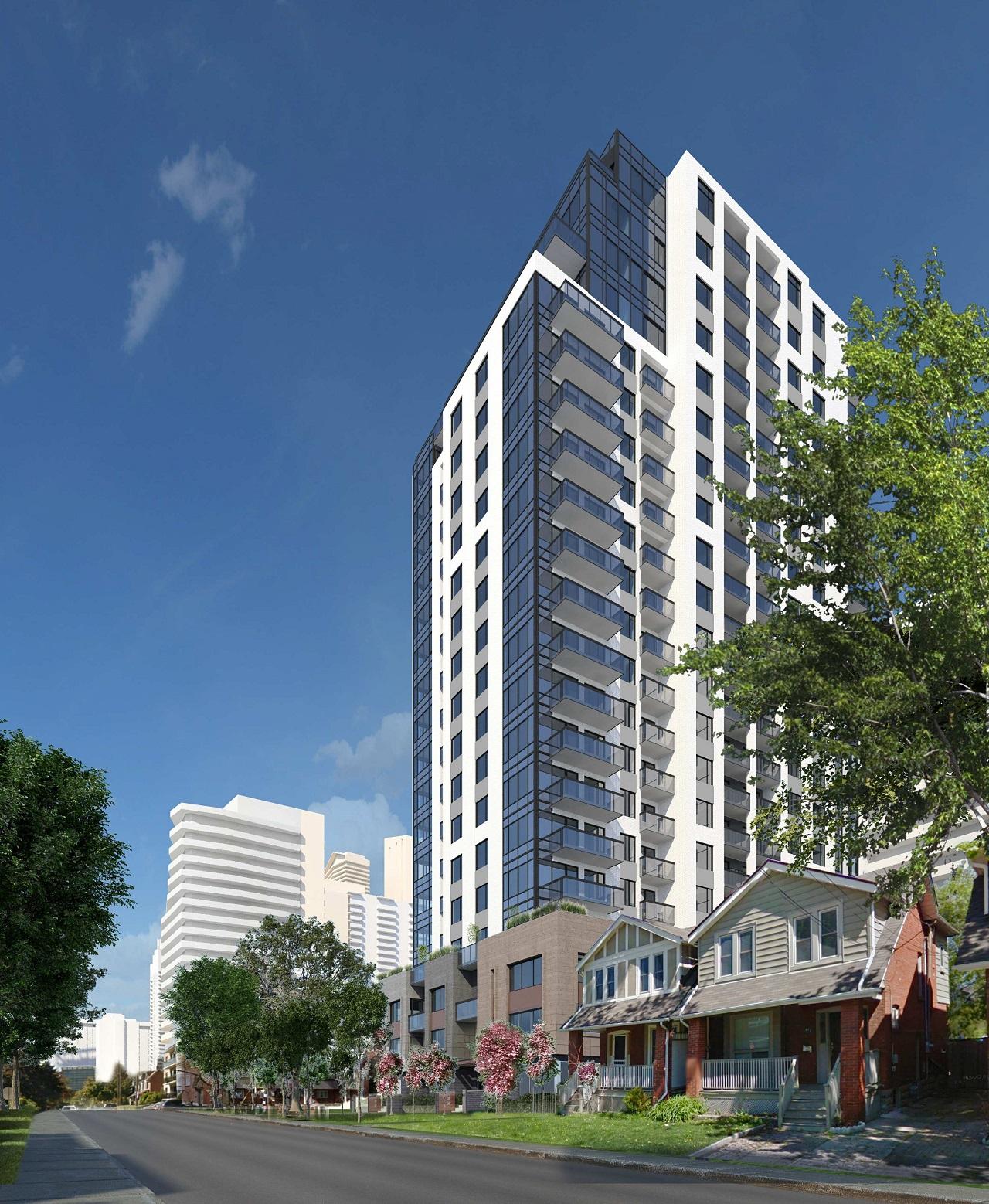 71 Redpath, image via submission to City of Toronto
You can learn more from our Database file for the project, linked below. If you'd like to, you can join in on the conversation in the associated Project Forum thread, or leave a comment in the space provided on this page.
* * *
UrbanToronto has a new way you can track projects through the planning process on a daily basis. Sign up for a free trial of our New Development Insider here.