In Toronto's East York area, Busta Ventures Inc has submitted Zoning By-Law Amendment and Site Plan Approval applications for a property at 380 Donlands Avenue, located along two TTC bus routes, or a short drive away from the Don Valley Parkway.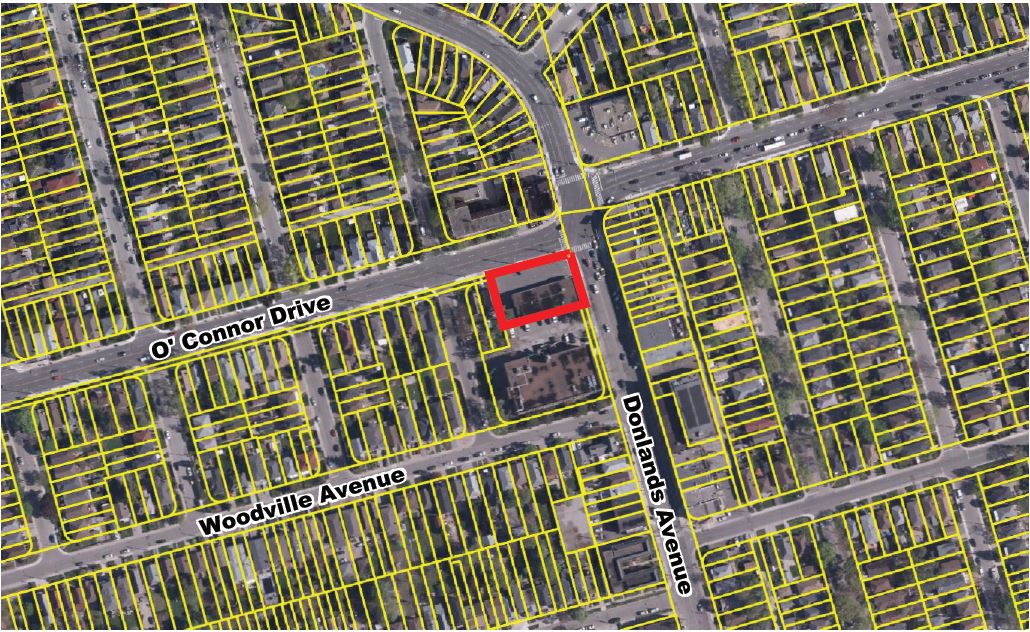 Aerial View of Site, 380 Donlands, TACT Architecture
At the southwest corner of O'Connor Drive and Donlands Avenue, currently onsite is a single-storey Beer Store location and its surface parking lot. The TACT Architecture designed-proposal is for a 7 storey mixed-use building containing both residential and retail. While the adjacent blocks are exclusively built out with low-rise buildings, the proponent argues in documents filed with the City that the proposal fits with the other developments occurring along arterial roads in East York, with most having residential use, and ranging from 3 to 18 storeys.

Current Site, 380 Donlands, Toronto
Proposed at 29.6 metres tall, the development would have a total Gross Floor Area (GFA) of 5,575 m² of which 5,181 m² (93%) would be residential and 394 m² (7%) would be ground-floor retail fronting onto O'Connor Drive. Residents would share 292 m² of amenity space, half indoors and half outdoors, some of which would be on the rooftop terrace.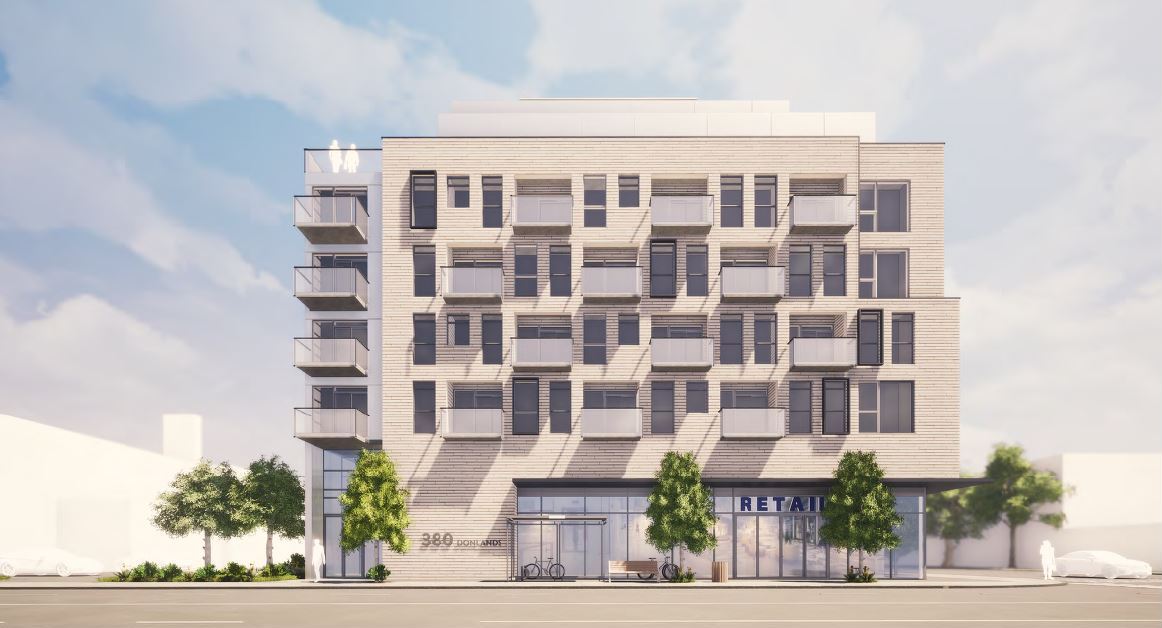 East Elevation along Donlands, 380 Donlands, TACT Architecture, Toronto
The proposal contains 73 units in a mix of 27 one-bedrooms (37%), 39 two-bedrooms (53%), and 7 three-bedrooms (10%). A 2-level underground garage accessible from a driveway off O'Connor would provide 58 parking spaces, 44 for residents and 14 for visitors. There are also a proposed 110 bicycle parking spots located for both long-term and short-term use.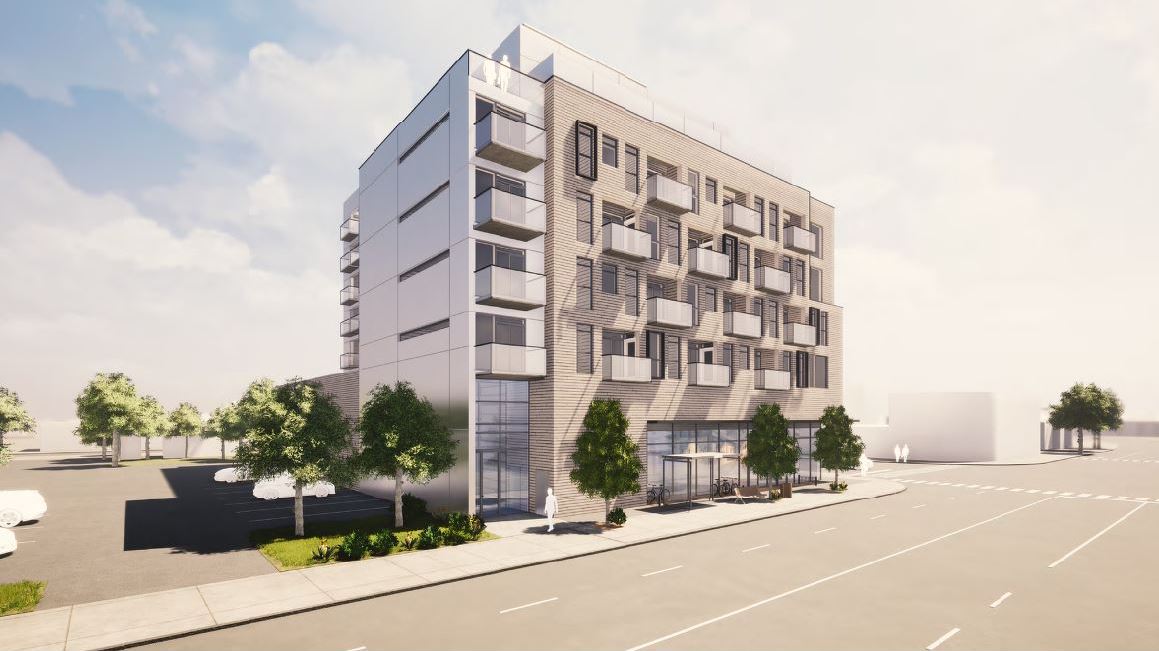 Residential Entry, 380 Donlands, TACT Architecture, Toronto
Additional information and images can be found in our Database file for the project, linked below. Want to get involved in the discussion? Check out the associated Forum thread or leave a comment in the space provided on this page.
* * *
UrbanToronto has a new way you can track projects through the planning process on a daily basis. Sign up for a free trial of our New Development Insider here.