A plan to redevelop a site at 625 Sheppard Avenue East—located on the southwest corner at Greenbriar Road in North York—has resurfaced with a new owner and design. Plans from 2016 by former site owner Haven Developments for a project previously known as SIX25BV Condominiums were cancelled. With the site now under the ownership of Canderel Residential, with a new ten-storey design by Graziani + Corazza Architects replaces the previous eight-storey plan.
With zoning approval granted at the Local Planning Appeals Tribunal in early 2019, the next steps came with an application for Site Plan Approval filed with the City in November. Several changes have been implemented since the final version of the previous Teeple Architects-designed plan was submitted in 2018. These include a slightly increased gross floor area (GFA) rising by 15 m² from 16,625 m² to 16,640 m², while the retail GFA has fallen slightly to 417 m². The new overall height of 37.5 metres—measured to the top of a mechanical penthouse level—represents a decrease from the 2018 plan's 42.9-metre height.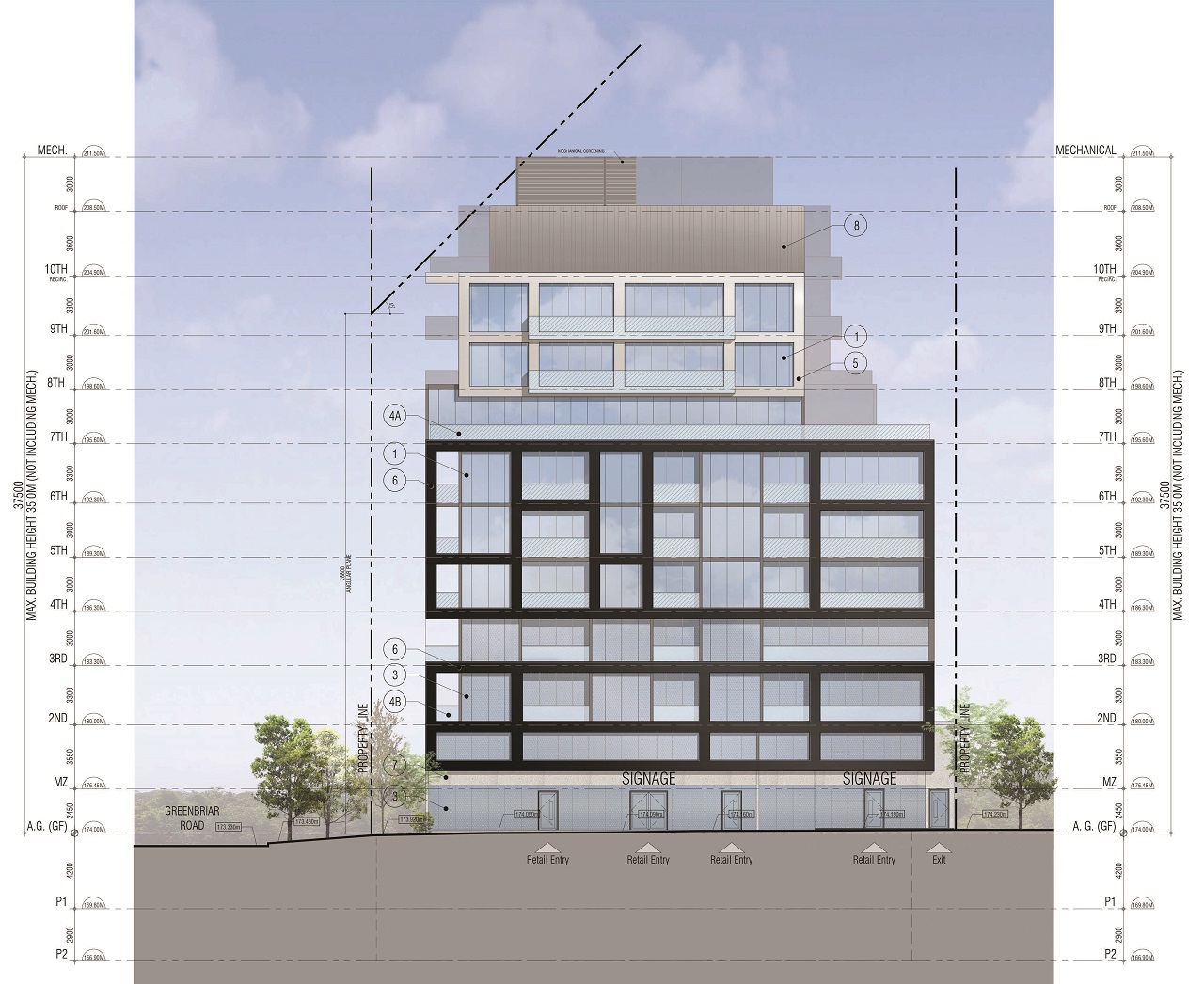 Current plan for 625 Sheppard East, image via submission to City of Toronto
The current plan proposes 245 condominium units, a significant increase from the 178 proposed in the 2018 plan. Without major revisions to the proposed GFA, this has been accomplished with the introduction of studio units along with the reduction of two-bedroom units in favour of more one-bedroom plans. The current unit breakdown is a mix of 19 studios, 157 one-bedrooms, 42 two-bedrooms, and 27 three-bedroom units. The breakdown now provides more than 10% three bedroom units, the percentage that the City wants to equal or better.
While the design has been significantly re-worked from the initial proposal, the new Graziani + Corazza design incorporates details from the previous plan which include diagonal accents along the prominent Sheppard elevation. Exterior materials that would define the building include grids of white and black/dark grey metal panels framing sections of window, spandrel glass, and a mix of clear and fritted balcony glass. Clear glazing would enclose the majority of the ground floor, while the mechanical penthouse level would be wrapped in insulated panel siding.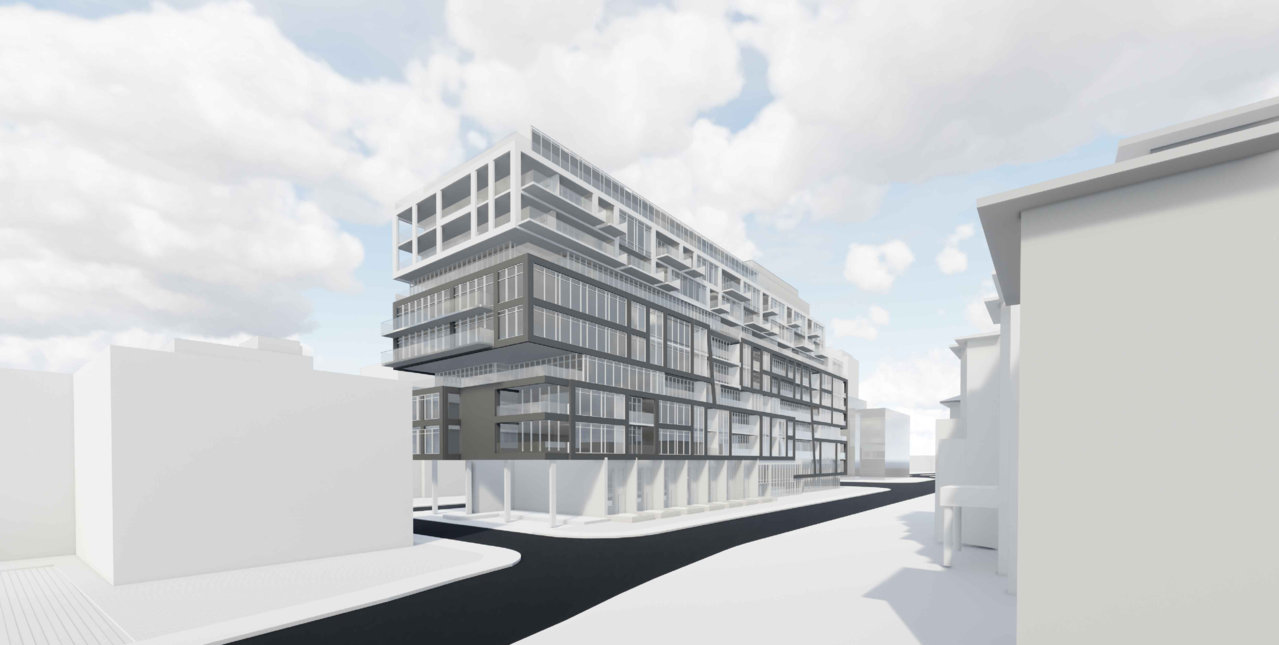 2018 plan for SIX25BV, image via submission to City of Toronto
The application is now circulating through the City's Planning department. Sales are expected to launch in June.
You can learn more from our Database file for the project, linked below. If you'd like to, you can join in on the conversation in the associated Project Forum thread, or leave a comment in the space provided on this page.
* * *
UrbanToronto has a new way you can track projects through the planning process on a daily basis. Sign up for a free trial of our New Development Insider here.