Development nodes assorted throughout Mississauga are reshaping the city west of Toronto, from the formation of a more urban Downtown at Burnhamthorpe and Hurontario, to a denser Cooksville area, and to the infilling of Port Credit, its charming and pedestrian friendly Main Street area alongside Lake Ontario. Just north of Lakeshore Road and east of the Credit River, one such infill building is shaping up to intensify a block of Park Street East. Dubbed TANU, it's part of a wave of new projects within walking distance of Port Credit GO station.
TANU is condominium project from Edenshaw Developments Limited, designed by IBI Group. It has been active since the site was cleared in 2018, with the former walkup apartments removed to make way for the start of shoring. Excavation continued into late 2019. A year ago, a tower crane was installed at the base of the excavated pit, and it's been full steam ahead in the months of construction that have followed.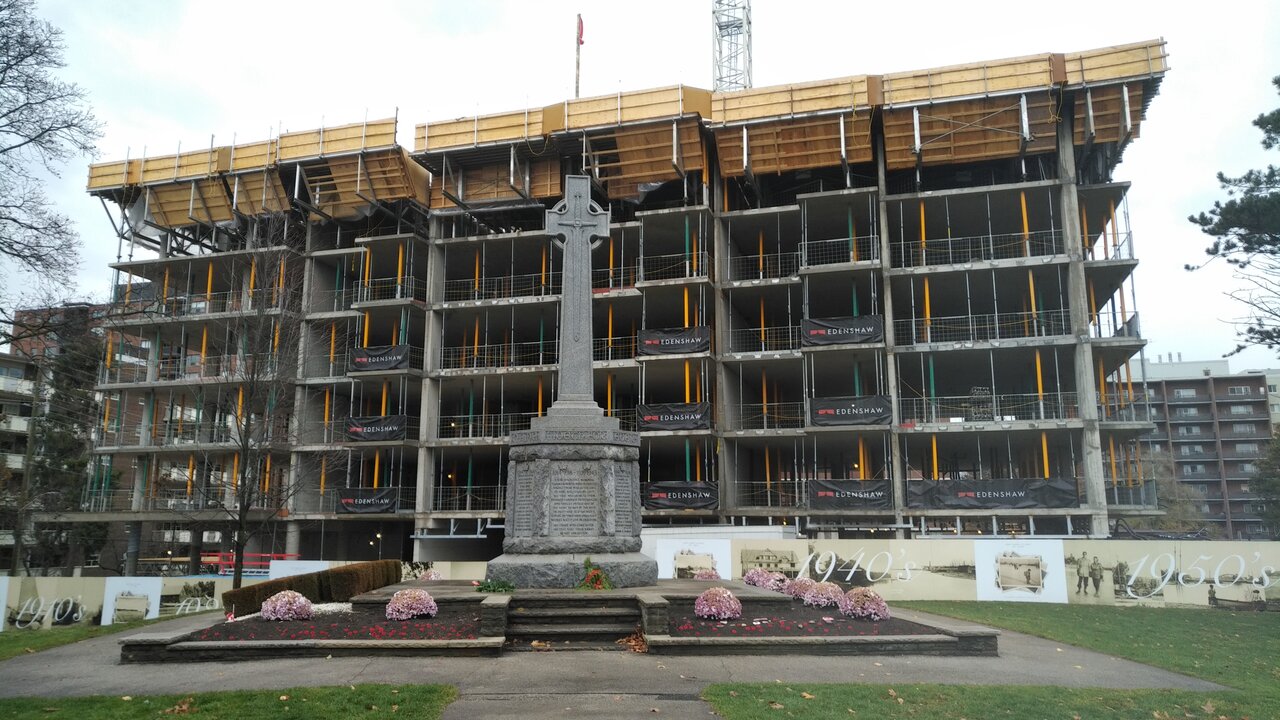 Looking east across Cenotaph Park to TANU, image by Forum contributor Jasonzed
Forming of underground parking levels marked the next step, with the first sections of the ground floor appearing this past June. Now, forming is well underway for TANU's seventh floor.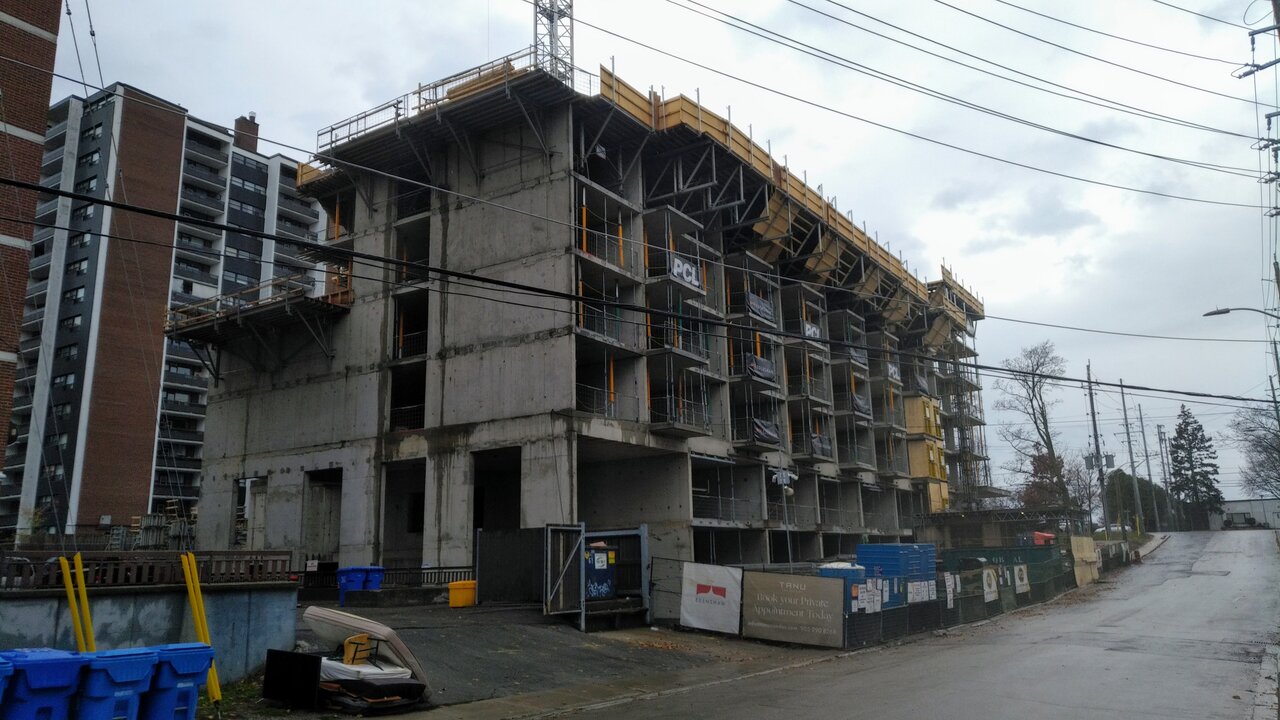 Looking west to TANU, image by Forum contributor Jasonzed
Forming will accelerate in the coming weeks and months, as the podium levels are all in place and work begins on the first tower floors above the podium step-back. Additional step-backs for the upper tower and mechanical penthouse levels will further reduce the time required to form each level as the building grows taller.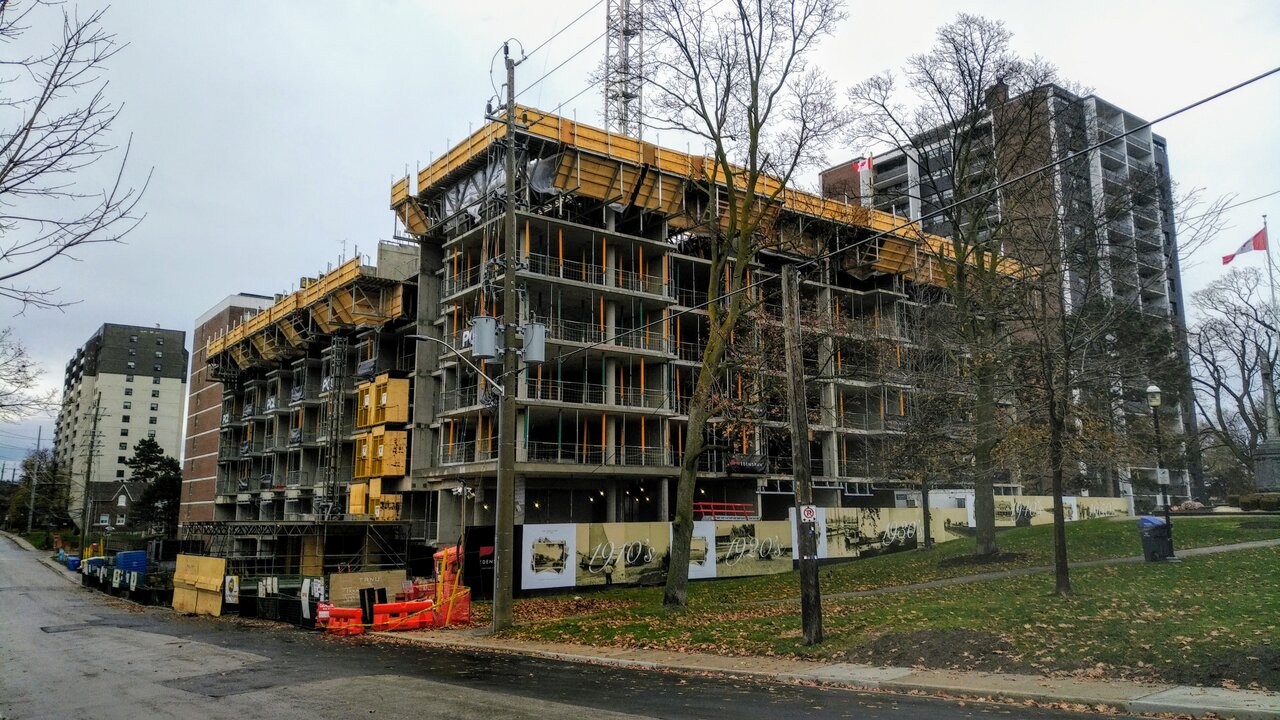 Looking southeast across Park Street to TANU, image by Forum contributor Jasonzed
The completed building is to house 202 condominium suites, six penthouses, and six townhome units, between 626 and 2,335 ft² in area.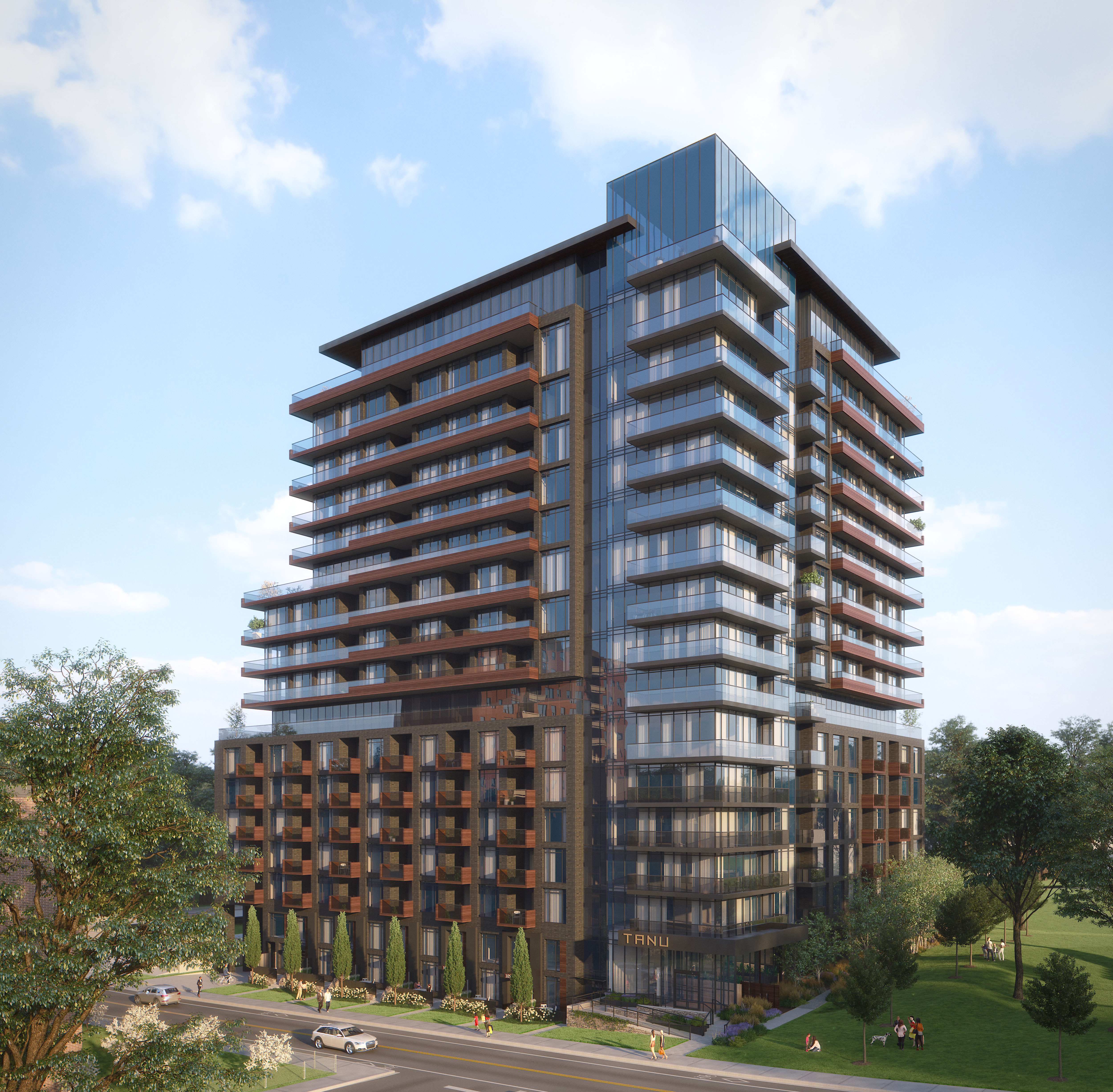 TANU, image courtesy of Edenshaw Developments Limited
Additional information and images can be found in our Database file for the project, linked below. Want to get involved in the discussion? Check out the associated Forum thread, or leave a comment below.
* * *
UrbanToronto has a new way you can track projects through the planning process on a daily basis. Sign up for a free trial of our New Development Insider here.